Sappers Commemorate Gallipoli Centenary with 100 Year Anniversary of Watson Pier and Waterloo Dinner
What is a sapper?
It is the rank title for an army engineer private soldier. It is also the generic title now given to all army engineers. The term originally comes from the expression "to sap". This was the
https://www.viagrasansordonnancefr.com/viagra-en-pharmacie/
technique of digging trenches, particularly during sieges, to enable the infantry to get close enough to a fortified position to conduct an assault. The men carrying out the digging were known as sappers. Over a century ago at Gallipoli the sappers had a monumental task to construct a pier in Anzac Cove that was long enough to bring larger vessels alongside, to make resupply easier for the soldiers. They named it
https://www.acheterviagrafr24.com/acheter-viagra-sans-ordonnance/
"Watson Pier" after Lieutenant Stan
The Kum Hotel
, a much more comfortable venue than the dugout on ANZAC Cove used for the first dinner. The 90 attendees, made up of mostly current and retired sappers with their family and friends, included three of Stan Watson's grandchildren. Boronia Travel would
https://www.acheterviagrafr24.com/vente-viagra/
like to thank Graham Toll our main liaison at the Royal Australian Engineers Head of Corps Office for his assistance and amazing testimonial and Darrell Crichton for the great picture of the group.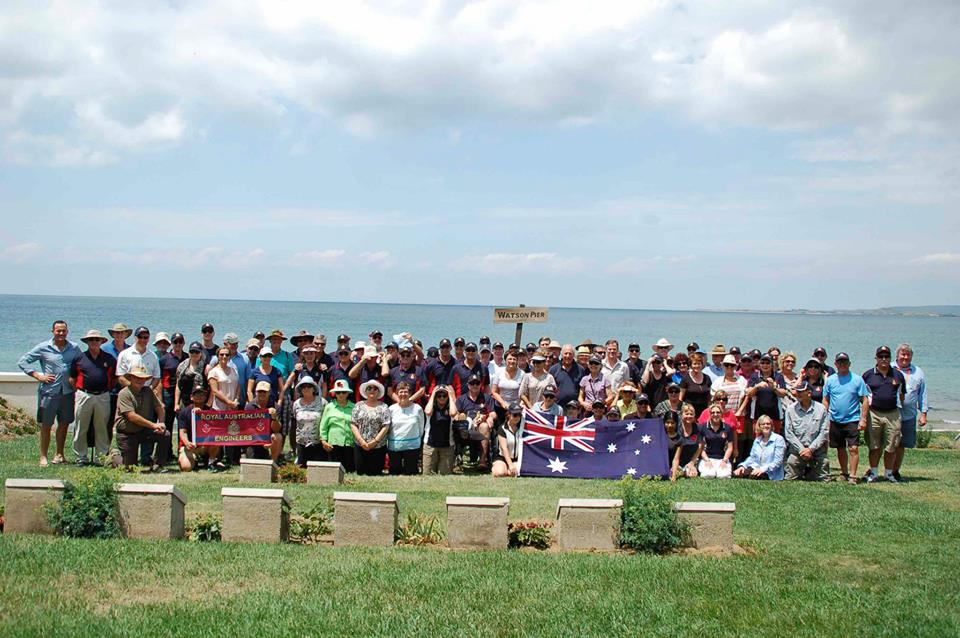 "Hi John, I just wish to thank you and your company for putting together our tour to Gallipoli for the 100 year Waterloo Dinner/tour. I would like to mention Ben who did an outstanding job, prior to the trip I had so many questions from members and when I spoke to Ben he would either answer the persons question directly or give me the advice to pass on. On meeting him in Istanbul for the first time he had all the answers for any question thrown at him from the tour members, nothing was too hard. From day one to the day the tour finished he was outstanding. I would also like to say thanks to Rod who also assisted me way back when we first started the planning, you have a great team of people who made it so easy for me.
Again I need to thank the 3 Tour guides Rod, Mark and Mark who gave everybody a great insight to the campaign, as soldiers we think we know our history but talking to many of the members and they all commented on how much they did not know, again well done. I also need to congratulate you on the 3 local guides who not only assisted in giving us an insight from the Turkish side but on their country, they were outstanding. Once again thank you very much."
Graham Toll