Over the years we have formed strategic partnerships and marketing alliances that play a vital role in delivering a superior travel experience for our customers. We believe that you will benefit from the information and services they afford.
We have been the Official Battlefield Travel Agent For:
The Memorial's purpose is to commemorate the sacrifice of those Australians who have died in war. Its mission is to assist Australians to remember, interpret and understand the Australian experience of war and its enduring impact on Australian society.
Our battlefield tours are specifically designed by the Memorial's historians and curators to provide both a commemorative and educational journey into an important part of our nation's history. To enhance your travel experience further you'll have access to a vast array of resources such as documentation, maps, films and photographs from the Australian War Memorial archives.

The Age has been an integral part of Victorian life since it was first published on 17 October, 1854. As Victoria's premier broadsheet newspaper with its team of experienced journalists, international correspondents and high-profile commentators, The Age remains committed to attracting an influential and discerning audience.

The Sydney Morning herald is the most read, and most influential broadsheet newspaper in NSW. It continues to offer independence, authority, integrity, quality and an inquiring, committed readership. Its news pages, analysis and commentary set the standard for journalistic excellence, involving the questioning reader in the affairs of Sydney, Australia and the world.
The War Widows' Guild W.A. is a group which promotes and provides companionship, counselling and support for its members. Boronia Travel has partnered with this influential organisation to provide niche tours that appeal to more senior Australians to visit areas of significance to them, and their family and friends.
The Simpson Prize is an Australia wide essay competition funded by the Australian Government and conducted by The History Teachers' Association (HTAA), together with HTAA State Affiliates. The focus on the competition is based on the Australian ANZAC tradition. more →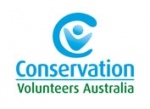 Conservation Volunteers has partnered with individuals, businesses and governments in the conservation of our unique environment since 1982.  They operate throughout Australia and New Zealand and have a project presence in many countries around the world. more →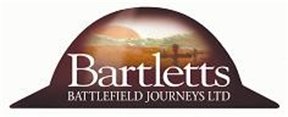 Bartletts Battlefield Journeys provide fully inclusive small group expeditions to the Western Front in France and Belgium. They are fully escorted, with regular departures from the UK. For current itineraries and costs please click here. All tours can be prebooked and prepaid in Australia.
We Are Members of Key Industry Associations and Affiliations:


helloworld American Express is Australia's largest premium travel group that provides outstanding quality, value and choice to all Australian travellers with an extensive range of locations across major Australian cities, metropolitan and regional areas.
Boronia Travel is proud to be part of a network of independently owned and operated travel agents and are passionate about creating memorable travel experiences for each of our customers.
The Travel Compensation Fund is Australia's primary means of providing compensation to eligible travellers who suffer loss as a result of the financial collapse of a participating travel agency business.
The TCF helps guard against the failure of participating travel agency businesses through financial monitoring of agency accounts.

The Australian Federation of Travel Agents Limited (AFTA) is the peak body for Australia's travel agents.
Founded in 1957, AFTA's aim has been to stimulate, encourage and promote travel, and to uphold the interests of travel agents who form a vital part of Australia's highly specialised travel and tourism industry.
Apart from being the voice of travel agents across Australia, AFTA provides financial, legal and marketing benefits, education and training, and develops policies and strategies critical to the retail travel sector, which includes Boronia Travel.
Please contact us today if you would like to receive more information about one of our battlefield tours or call us on 1800 035 350.