Our tour members depend on us to provide a once in a lifetime battlefield experience combined with exceptional customer service. We do our best to meet and exceed their high standards, which is what you'd expect from Australia's leading battlefield tour company. Here's what our past passengers say about our efforts…
Group Battlefield Tours – Gallipoli 2019
"We have had one of the most incredible experiences, both individually and collectively over the past 5 days and I want to thank you from the bottom of our hearts for all your hard work, efforts and support in making it happen. It has been a huge exercise from conception last year to completion yesterday and none of the enormous value that has been gained would have been possible without you.
Rod was magnificent, and the boys appreciated his wealth of knowledge and perspective. Sinan was a true gent, every bit the embodiment of the wonderful Turkish people and country that the boys got a great appreciation for. Peter was a terrific source of support and from a totally different perspective it was lovely for us to be able to spend some time with the lifeblood of our game, those that love, play and coach in the community. Ramazan and Kemal were terrific, it was like greeting and spending time with old friends.
Please thank everyone one of them for us and all who played a role behind the scenes. We have given our young players and (old) staff a once in a lifetime opportunity that is going to leave an indelible mark on them personally and hopefully contribute to a united, proud, courageous, competitive and fighting Australian Team as we seek to claim the World Cup." 
Gavin Dovey
Australian Team Manager, Cricket Australia
School Battlefield Tours – Gallipoli 2018
"Hi John, I have a few things in this email. The first is a huge thank you to you. Thank you for all the work you did pulling the Study tour together for the College. It was extraordinary! Thank you.
Secondly, Rodney!!!! What an extraordinary man. I would like to put in writing what an asset he was to the trip and just how much his presence, knowledge, expertise and conversations with the parents, staff, students and the dealings of ongoing and difficult situations will never be forgotten. He left quite an impact on everyone is the most profound and life changing way. While I have expressed this to the College and to Rodney himself, I feel it is essential that you also know this. Although, I am quite certain that it isn't the first time that you have heard this. What a blessing he was to our College! Thank you again John and have a wonderful week."
Amelia McMurray
Primary Teacher & Stage 2 Co-ordinator, Penrith Anglican College
Gallipoli 2 Day Tour 2018
"Well, we are back home after our trip and I just wanted to send you a quick email to let you know that the tour you organized for us from Istanbul to Gallipoli was brilliant.  It was exactly what we wanted, everything went without a hitch and the team were great.  The guides we had on both days were excellent and had a real knowledge and passion for the history of the area. The accommodation was also perfect and in a fantastic location. Thank you so much, I certainly won't hesitate to contact you regarding any future tours we may want organised."
Kathryn Scholz
Western Front – Day Tours 2018
"Hi Dennis, Sincere thanks from Diana and myself for a great day with you on Sunday 8th of July in and around the Somme battle sites and memorials. Your expert knowledge of those times added much more detail and context to our own.  More specifically we are grateful for the extra mile of specific research that you did to make the day vivid for us from the perspective of the involvement of my Grandfather Orville Fox and the Australian 41st battalion. Your company and insights made the day for us Denis – thank you."
Diana and Owen Best
Western Front – Private Day Tour 2018
"2008 was great, but 2018 was terrific, sensational, bonzer, fabulous! It was all I hoped for – the booklet was a winner and the caps were very well received and worn. The two hotels were good, in fact, very good! Everything went like clockwork. Our battlefield guide, Dennis, was great and he did well and his knowledge was fantastic as he made my dad's tour of duty come alive from Menin Gate to Anzac day and all in-between was perfect. Thanks a million for your faultless organising of the trip and I owe you a Beer!"
Jim Graham
Western Front – Anzac Day Tour 2018
"Firstly we must apologise for the time it has taken us to thank you for such a great adventure. As you knew we came home via Amsterdam and Singapore and we are now only getting our feet back under the desk after catching up on stuff that occurred whilst we were away. Well, what can we say, the experience far exceeded our expectations. We have travelled with Insight before and their level of service, coaches and commitment to service can not be faulted. But this trip had two extra bonus, Nick Fletcher on one bus and Graeme Beveridge, one our bus, and what an absolute gentleman. His knowledge of the Australian/Commonwealth involvement within the Western Front is second to none, his compassion and commitment in ensuring that everyone was able to be involved, yet was sensitive enough to allow people to have their own special time.
From the minute we stepped off the plane in Paris till the time we said our goodbyes at the conclusion, the trip was fantastic, a once in a lifetime experience. Both the two tour directors, John in our bus and Brad in the other ensured that we travelled as a group with a little bit of banter and fun between the two groups which made for a great journey.
Peter seemed to be there but not be there if that makes any sense. He made sure if we needed any assistance in any way, he was the go to man, he was a joy to travel with. All we can say is that we are very glad we chose Boronia Travel for this trip as the memories will remain with us for as long as we live. You have a very well organised travel adventure and we can not find a single recommendation for improvement. Well done to the whole team."
Colin Bird & Sue Buckingham
Western Front – Anzac Day Tour 2018
"I'd like to thank the Boronia Travel Centre team for having organised such a wonderful tour. My original intent in committing to go was to "fill in" what I had missed in July 2016 and attend the Villers Bretonneux 100th commemorations. What you provided was all of those and more and for that I am very grateful. The planning and execution was spot on for which you, Brad and Nick are to be congratulated. Nick Fletcher's input was just outstanding. His knowledge and preparedness to provide responses to all of the questions thrown at him made for fantastic background information for all those on the bus."
Andrew Brownlie
Gallipoli – Anzac Day Tour 2018
Dear Peter, may we say a huge thank you to your good self for the most wonderful time we have had in Turkey (tour group picture above). You certainly nailed it when you put our trip together and we were very impressed with all aspects of our journey, from the wonderful group with Rod on the Peninsula and the most gracious hospitality of John and Sue Waller in relation to aspects of our visit to Anzac Cove Ceremonies. Please pass on our remarks as it sure was a "class act". Our extension to several parts of Turkey was most interesting, and exceeded our expectations, and the information we received about the historical sites was very impressive."
Margaret and Gerard Smith
Gallipoli – Anzac Day Tour 2018
"G'day Peter, Firstly Wendy and I want to thank you for the well organised Gallipoli trip it was first class. The activity went off with out fault. Our guides Rod and Sinan were excellent and with some much knowledge and information to share. We had the pleasure of catching up with John and Susan (From Boronia) they are nice people. Can you please forward this email to them so I can say thank you to them and they can see the group photo."
David Smith
Gallipoli – Anzac Day Tour 2018
"Peter, I wanted to add my thanks to those of the others in our Gallipoli 2018 tour group for a truly wonderful and memorable week. Everything went totally to plan, from the airport reception through to the various hotel arrangements, and of course the 5 days on the Peninsular (except perhaps for the intervention of DVA) with Rod's thoroughly professional guiding and instruction throughout. I actually thought I knew a bit about our military history, but Rod and Cinan actually showed me that I still have much to learn. We often grow up just accepting many of the myths and stories surrounding our history – even those of us in the military – but this visit was a real eye-opener in terms of putting it all into perspective, with a hefty dose of reality.
A special thanks to John Waller who really made a great last minute effort to make s comfortable prior to the Dawn Service in response to DVA's penny-pinching decision to scrap the seating arrangements. I had a letter published in the Canberra Times about that but would be surprised if it has any impact on future arrangements.
And finally, thanks again to Rod – great so see you again mate! Your local knowledge, and appreciation of the details of the campaign, delivered with just a touch of your acerbic wit, really made for a fun trip. Thanks to the whole team."
Kym MacMillan
Gallipoli – Anzac Day Tour 2018
"Hi Peter, Just a short note to tell you how much I enjoyed my Gallipoli trip. Rod's boundless knowledge was fantastic, didn't need to ask many questions as he had already answered most of them with his commentary, Sinan as well was fantastic, not once did either of them have to refer to notes or look up info.
John and Sue also went out of their way to make sure we were comfortable to the point of getting yoga mats and blankets for us for the dawn service when they found there was no seating. Accommodation was adequate, meals were good and beer cheap.
Flights were good with Qatar however my case was damaged on the return flight somewhere between Istanbul and Melbourne. All up an excellent trip, a great group, everyone was at meeting points on time and eager to go, great leaders and a well planned itinerary that allowed some flexibility, all up a great trip, Looking forward to doing a Western Front tour with you in the future."
Geoff McLeod
3rd Battle of Ypres Centenary 2017
"Having just returned from Boronia's Western Front Battlefield Tour, commemorating the Centenary of the Third Battle of Ypres, I feel it appropriate that I write to you to convey my thanks (and that of my son David) for providing a truly memorable and enjoyable trip of France and Belgium.
Boronia's meticulous organisation and attention to detail ensured that everything ran smoothly and to plan. The accommodation was excellent and the meals and hospitality first class.
The Battlefield leadership of Aaron Pegram and Mike Kelly, from the Australian War memorial, was always professional and each took a personal interest in all requests to visit certain sites and cemeteries. Both Aaron and Mick mixed easily with members of the group, socially, once the events of each day had concluded. Nothing was ever too much trouble for both men and Boronia is indeed fortunate to have the services of these two knowledgeable and interesting historians. Their input contributed greatly to the success of the tour.
The tour leadership and day to day running of the schedule by John Bromage, of Insight Vacations, was first class and his attention to detail ensured that everyone's needs and requests were met. Because of his organisational skills each days schedule went to plan or was modified (in consultation with Aaron) and this ensured a smooth transition from one venue to another. Both his local and historical knowledge and his sense of humour added to the success of the tour.
We were indeed fortunate to have had the services of George Bovine – our bus driver – to ferry us around. Georges outgoing personality certainly enhanced the enjoyment of each day's activities. His skill and patience as a bus driver was exceptional as he dealt with many a tight situation in the narrow streets and laneways of the towns and villages of the area. If Boronia has a choice of driver for any future tours I would highly recommend George.
As for the tour group itself, it was a happy, cohesive group who got on well together and enjoyed each-others company. No doubt many new friendships were formed during the trip.
Michelle, thank you very much for providing me (and my son) with such a first class and memorable tour. I will certainly travel with Boronia again."
Graeme T   
3rd Battle of Ypres Centenary 2017
"I want to thank you for a wonderful tour. It was beyond expectations. John is a great tour guide, with a wealth of knowledge and stories on France. Aaron was able to bring alive the battlefields and his detailed knowledge was formidable and he also was a great source of stories. Mick was a terrific asset, working well with Aaron and provided specialist knowledge on many occasions and I had some lovely talks with him. They were all a pleasure to travel with and converse with. I am particularly pleased with the great efforts that everyone went to meet personal requests. In my case we had to travel a good distance to the East to near the village of Pommereuil to view the area where my grandfather was wounded on 4/11/18. My father will be particularly interested to hear of my travels following his fathers travels with the 4th Division artillery during WW1. Boronia Travel was my first choice for this adventure and it couldn't have been a better choice. The tour will be a great memory. Best wishes and many thanks."
Russell Garrick
3rd Battle of Ypres Centenary 2017
"Thank you for a fantastic trip. Aaron, Mick and John were fantastic, with there knowledge of military history. I have to say Aaron must have put a lot of work into everyone's family history, and finding out we're there graves where. He & Mick were interesting to listen too, I have too say know one went sleep, while they were talking.
The bus driver we had was great, the way he moved the coach around the small street. I have too day if you ever need a driver he is the one too get.
The CWM clay making was great, just knowing that we helped make them, so a big thank you that putting us into that program.
We have made a lot of friends. So Michelle, to you and your staff a big thank you for a wonderful trip."
Denise Helliwell
3rd Battle of Ypres Centenary 2017
"I would like to pass on to Beaconsfield Travel my many thanks for a journey and for memories that I will treasure forever. Aaron, Mick and John were a pleasure. Their knowledge and humour was fantastic.
Of course there are always negative aspects to any journey or organisation but to be perfectly honest ….. I can't think of one single one. I am more than happy to pass on my experience with your company along to others with a recommendation that anybody that chooses to travel with you will enjoy a wonderful educational and most memorable experience.
Thank you doesn't seem enough to show my appreciation for such a memorable journey. Lastly many, many thanks for your choice for tour Guides. Aaron, Mick and John were unbelievably knowledgeable and entertaining."
Richard Anderson
Long Tan 50th Anniversary Tour
"What a great tour it was! It's taken me a while but just wanted to says thanks, and to let you know how fantastic the tour to Vietnam was. The organisation was incredible, everything ran like clockwork. We got to see amazing sights, enjoy amazing company, and at the same time we were able to get an insight into the Vietnam war, Ho Chi Minh, and the Vietnamese culture. The hotels were all great, and the food was sensational.
Rod did an amazing job, and even though he wasn't well for a few days, didn't miss a beat. The Vietnamese guides were great, especially Chi who took us to a rooftop bar on the last day to try the most amazing Vietnamese coffee. Once again thanks to the team."
Kay and John Woolnough
Turkey and Eastern Europe
"Good afternoon Peter, just a brief email to thank you once again. The trip was fabulous and everything went to plan without any delays, cancellations or hassles.
The people on the ground from Neon in both Turkey and Poland went above and beyond to ensure there were no issues. How wonderful was it to see the board with my name on it at Ataturk airport after such a long flight! 
It is such a shame the current situation does not make it possible for more people to experience the beauty and culture of Turkey. However, on the other hand the small group made flexibility an option plus unlimited access to the wealth of knowledge of our guide, Ugur, who was really helpful. Really enjoyed the sights, smells and history of such a fascinating country, the memories will last a lifetime.
The team in Poland were just as wonderful. After the morning walking tour, the guide was more than happy to assist with further tours to Auschwitz-Burkenau and the Wieliczka Salt Mine, and both were fascinating. The driver, Christoffer, was delightful. Always on time, easy to chat to and managed to find me after I took the wrong exit from the salt mine! Appreciate all of your assistance in making the trip so memorable."
Maree Dickinson
Gallipoli Anzac Day Tour 2016
"I want to thank you for the exceptional tour I did with Rod Margetts and the other three tourists. We had the most wonderful tour because the guides, Rod and Sinan were so patient, knowledgeable and enthusiastic and we four felt that the tour was personal and tailored just for us.
To attend the dawn service was an honour and a privilege; we walked all the battle sites and learned so much history that I now see the Gallipoli campaign as though a veil has been lifted and I can see it all so clearly. Now I know so much more about the Turkish perspective and the Turkish people, and will be a far better teacher of modern Australian History for having the experiences I had at Gallipoli.
Your company's attention to detail with aspects of the tour, excellent accommodation and the superb tour guides were greatly appreciated and have rather spoiled me for traveling with anyone else!!
Thank you John and your team for putting together such an outstanding tour. It will remain a highlight of my life and I'll always be glad I went to the hallowed soil of Gallipoli to honour my two great uncles and all the soldiers, both Allies and Turks. With my very best wishes to you and again, my sincere thanks."
Roslyn Burge
Gallipoli Anzac Day Tour 2016
"Dear Boronia Travel, what a very special time we have had with you in the past few days. Your knowledge and your passion for history made our visit unforgettable. It is difficult to think of ways in which the tour you provided for us could be improved.
 
Certainly we will carry with us very powerful memories of all that we saw. And your stories, so thoughtfully selected to fill our need, seemed absolutely right to help us understand the landscape you drove us through and the fill out the resonances of the places we stopped. 
Thanks to you also Ben. It has been such a valuable and useful experience and we are so glad to have made his acquaintance."
Jeff and Dot Brownrigg
Gallipoli Anzac Day Tour 2016
"It was so good to meet you on the Gallipoli peninsula this April. We visited your agency in Boronia during a round Australia trip in August/September 2014 to discuss our involvement in the Anzac centenary tour, and was very well looked after by Peter Symons.
We want to thank you and your travel agency for the wonderful tour we enjoyed so much this year. It was most generous of you to continue the tour after the girls from the schools pulled out due to the concerns with the terrorist situation in Turkey. It made our tour a very personal group of 4 with Rod and Sinan as our leaders and guides. Little extras like having accommodation for us at the Kum on the night before ANZAC Day was so gracious and thoughtful of you.
We cannot speak too highly of our guides. Rod and Sinan made sure that the tour was loaded with interest and information, and very enjoyable. Although we were such a small group yet we got the best presentation possible. The way Rod and Sinan worked together was amazing – you would swear it was fully scripted!!  There was no doubt that they enjoy working together, and mutually provided flexibility with the programme showing they had the specific interests of the 4 of us in the group. Didn't matter whether it was Istanbul or the battlefields, they both covered the interesting and relevant parts so well. This included our visit to Shrapnel Valley Cemetery a second time to place flowers at my Uncle's grave.  Rod made sure the two "girls" in the group found the headstones etc which were of specific interest to them. We obviously could not take all the information in but what we did assimilate is food for further reading and understanding. By covering the main aspects fully they gave us a sound overview and the basis to look at other material, which we will do. 
Our contact with your agency has been over a number of years leading up to the centenary tour last year. Unfortunately, David, and my wife Pat, had to withdraw in January 2015 from the tour due to major health issues. The involvement of David's daughter and son-in-law, Heather and Shane Patman, in the centenary tour was special for them, but sad we could not share the time together.  Having dealt with the health issue, Pat urged David to do the tour this year. As Pat could not manage the rigour of the tour, our son Andrew stepped in to his mother's place. It has been a wonderful opportunity for us to do something worthwhile together. Every father should do something like the tour at least once in a life time.
We hope the activities you had planned while in the middle east and Europe were successful and satisfying for you. Again!  Many thanks for making all this possible for us. Friends and acquaintances will be directed by us to your agency for the military tours which you do so well."
David Williamson and Andrew Williamson
Sappers Gallipoli Centenary – 100 Year Waterloo Tour & Dinner
"Hi John, I just wish to thank you and your company for putting together our tour to Gallipoli for the 100 year Waterloo Dinner/tour. I would like to mention Ben who did an outstanding job, prior to the trip I had so many questions from members and when I spoke to Ben he would either answer the persons question directly or give me the advice to pass on. On meeting him in Istanbul for the first time he had all the answers for any question thrown at him from the tour members, nothing was too hard. From day one to the day the tour finished he was outstanding. I would also like to say thanks to Rod who also assisted me way back when we first started the planning, you have a great team of people who made it so easy for me.
Again I need to thank the 3 Tour guides Rod, Mark and Mark who gave everybody a great insight to the campaign, as soldiers we think we know our history but talking to many of the members and they all commented on how much they did not know, again well done. I also need to congratulate you on the 3 local guides who not only assisted in giving us an insight from the Turkish side but on their country, they were outstanding. Once again thank you very much."
Graham Toll
Western Front Tour 2015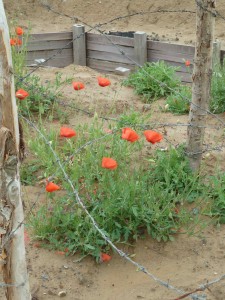 "Just wanted to email you regarding the stellar work done by UK Tour Guide, Rob Deere, the French speaking guide who took us to the Western Front. A feature of Rob's guiding made the tour for the 12 of us, personally memorable especially in respecting that we had come on a pilgrimage to walk in our relative's footsteps. No question or request was too hard and for me personally he found the place of Daisy Wood on his maps, made the way in the bus there and walked with me down a little dirt track to find the very place where my husband's great-uncle in the 24th Battalion had fought and been wounded in the Diggers' Troop of which all officers had been killed or wounded. It was so very special. We gained an overall perspective of the Western Front, including the Australian Trail but also the English, Irish, N.Z. Canadian and German sites right down the Western Front.
All of us appreciated Rob's knowledge and understanding of the Western Front and his empathy. I just wanted to thank Rob for making such a difficult time so memorable. I am sure that Boronia Battlefields Tours can endorse the concept of each person's pilgrimage, that is the reason we come half way around the world to walk in our relative's footsteps, both at the Western Front, Gallipoli and other military arenas."
Anne Flood
Gallipoli 2015 – Anzac Day Centenary Tour
"It was a great privilege to meet with first generation descendants of Gallipoli veterans as part of my visit to the Anzac battlefields on 24 April 2015. I am writing to thank you for your role in arranging this.
I was deeply moved to meet the descendants in locations that have so much personal meaning for them. I also learned a lot about the experiences of those who fought at Gallipoli through the stories of their close family members. I am very grateful for Boronia Travel's work in making such an experience possible."
The Hon. Tony Abbott. MP
Prime Minister of Australia
Gallipoli 2015 – Anzac Day Centenary Tour
"Ben, Rod, Sinan, I want to thank you for the absolutely outstanding Sappers Tour to Turkey.  The Three Amigos, as grumpy old men in training, are not above finding issue when things do not meet our expectations, but we all agreed that we could not fault any aspect of this wonderful tour. 
Ben, from our very first contact the administration has been faultless and your approach personal, timely, helpful and enthusiastic. No doubt you and Niyazi had plenty of issues to solve behind the scenes, but from the client point of view it was all just smooth sailing.  We particularly liked that it never felt that corners were being cut or that anything was too much trouble. As an ex Head of RAE I was very proud of the ceremony and dinner on the 18th. I could see that much of that had been outsourced to you as well and I thought it went very well. Thank you.
Sinan, your knowledge and ability to tell Turkey's story so well was captivating. I love history and archaeology, but I had not been so aware of Turkey's rich past. You have inspired me to know more and I have already bought a book on Turkish archaeology to begin my reading. Thank you also for the time you spent helping us all with our shopping and other local experiences. I might have expected that free time for us was time off for the guides, but you were busier than ever at those times. I am sorry that we invaded your country a century ago, but if there is one positive result it is that many Australians now visit it to come to grips with that time and meet people like you.  Tesekkur ederim.
Rod, I knew you were a good instructor 35 years ago, but you have taken it to a new level. I had done a lot of reading leading up to the tour, but information overload, inability to relate it to ground and my faulty memory meant that I was having trouble putting it in context (to the extent that I recognised the relevance behind all your daily questions, but couldn't remember any of the answers). Over a week you put all of that information and feeling for the ground into context in a measured, logical, informed and interesting way. I had wondered how those in the group who might not have been so committed to military history would remain engaged, so for me the proof of your approach was their enthusiasm throughout. The detail of your descriptions and ability to answer questions from left field with your broader understanding was simply outstanding. I re-read Sniffy's book on the plane on the way home as a good summary of the first couple of days and it all makes sense now. (Actually, better to say I understand it now, as the whole affair certainly didn't make sense). Thank you.
In summary, an outstanding tour. The Three Amigos re-commence our weekly coffee mornings tomorrow and we are talking about the Western Front tour in 2018, with wives even. We shall see!"
Garry Kelly
Gallipoli 2015 – Anzac Day Centenary Tour
"As one who has worked in the Travel industry I want to say that your attention to detail on all accounts was very much noticed and appreciated. Rod handled situations where our fellow passengers needed attention with quiet concern and poise and at no time would those who needed his help have felt uncomfortable. Sinam was so gentle in his ways and his knowledge, was unbelievable  Rod was like a Father figure and teacher to is all and what a wonderful choice you made with these two gentleman  We feel honoured to have been part of a great team for our experience of a lifetime tour to Gallipoli.
Your organisation of the 24th and 25th was so professional and even to where those of us who did not have a pass, were made to geel very comfortable at both the Kum Hotel and Mimosa Park. I could go on but it is easier that we give you a 10/10 and are already telling family and friends that if somebody they know wants to go to the Battlefields that they should look NO further than Boronia Travel. Very warm regards."
Ruth Nichols
Gallipoli 2015 – Anzac Day Centenary Tour
"I would like to take this opportunity to thank you and your team for the wonderful time that my brother Bob and I had in Turkey. We were so lucky to have quality guides such as Rod Margetts and Sinan Gokdemir In our group, the knowledge that these men posses and there ability to keep us informed and entertained was truly amazing, I enjoyed how we were taken on a trip in time to the Ottoman Empire and then into the present day by Sinan which gave me a very informed look at modern day Turkey and its people. I learnt so much about his beautiful country and the people.
The tour of the Peninsula with Rod as our guide was nothing short of spectacular, I grew up with so many stories of what had happened over there, then to find out the actuality of the campaign was a truly numbing experience. His expertise and knowledge is just mind blowing.
I would also like to thank the other members who were there that also put in many hours as well to make sure our trip went smoothly, the afternoon of the 25th was a measure of the effort that went into the planning that had us back at the hotel by 18.00 while other poor souls were still at Lone Pine.
The final dinner that Boronia put on for us was nothing short of spectacular and I will remember it for many years to come. Well done Boronia.
In closing I would just like to congratulate Boronia staff for all there hard work to ensure we all had a safe and wonderful experience for the 100 year memorial at Anzac Cove. I will tell others about you and I hope that I can travel with you once again in the future."
Mark Lund, Gympie
Gallipoli Day Tours 2015
I wanted to thank you for your wonderful service on our recent trip to Turkey. Our guide Serdar Ozyilmar was fantastic!! His historical knowledge was amazing and he delivered it in a very interesting way that painted a picture of the past in excellent English. His choice of restaurants were perfect, showcasing Turkish food at its best. We enjoyed his company enormously and found that his grasp of Australian humour was refreshing! I would recommend your Company and Serdar  to anyone seeking a tour operator in Turkey. Please pass on our thanks and best wishes to Serdar.
Diane Kinnane
Gallipoli and Western Front Tour
"Just a little bit of feedback, we have been back in Oz for just over a week.  I just wanted to let you know about our trip.  We had the trip of a lifetime, with the help of Rod Margetts, and Sinan (Our Turkish Guide) the Gallipoli trip was absolutely amazing, Rod explained everything in a way everyone in the group understood, my husband and I had the wonderful opportunity of laying a wreath for our Anzac at the Lone Pine Centenary Commemoration, which was televised and recorded by our family at home, a once in a lifetime opportunity. We also attended the Centenary "Smoking Ceremony" for our Indigenous Soldiers, also another once in a lifetime experience.  Rod's guidance throughout out Gallipoli experience was absolutely fantastic, and Sinan gave us the cultural and the Turkish version of events. I don't believe there was anything left out.
Our group (the Green Bus) personalities just jelled and the pilgrimages (the reason for us being there) was supported by all on our bus which made each and every pilgrimage an emotional experience, never to be forgotten.  The camaraderie, laughter, sadness, was experienced by us all, and if I had to select a poignant event it would have to be the the dawn service at the Nek where, after we arrived a dedication ceremony was already taking place, we waited patiently for them to finish before Boronia Travel's started ours, which the people from the first ceremony stayed for, then after ours the Granddaughter of another Nek Anzac began hers with 2 gentlemen, which we all stayed to support, not knowing that the ADF had a Representative to give the Roll Call of those who lost their lives at the Nek, everyone stayed and supported each other, I believe the Army was surprised to find us all there and expected to call the roll at an empty cemetery, not the 60 odd people that stayed and supported them.  
We had the most marvellous trip through the Western Front through France to Belgium, we were in the front row at the Menin Gate Ceremony, what more can I say, again Rob our tour guide rose to the fore and those of us with pilgrimages were not disappointed, I know that my husband and I have come home with more of an understanding of the whole war and where our ancestors fitted into the overall picture, I can't thank Boronia Travel enough for the planning, hotels, sight seeing, wonderful special dinners and the standard of the whole experience that you had a part in organising, many, many thanks Peter, I can't thank you enough either with your help from our first booking to our return to Oz.  We will definitely refer Boronia Travel to our friends, many thanks again for  all your help in making this trip one of a lifetime. (We did actually get to all the Battlefields that we requested)."
Margaret & Barry Weston
Western Front Day Tour
"Our 1 day private Western Front Tour with Rod Bedford from The Battlefields Experience was just fantastic. I'm so glad I went for that option and I would highly recommend it for anyone in a similar situation i.e. wanting to 'follow in the footsteps' of a grandfather and more.
Rod was just great. I had a bundle of my grandfather's details from the Australian War Memorial & National Archives and a book on the 14th battalion. Rod had  huge amounts of general, specific and local knowledge (having come from an army family, been in the services himself and moved from Kent to the Amiens area years ago as his long-time interest/hobby/passion turned into him doing tours full-time, and even on board access to wartime maps to help us work out where things happened etc.)
We ended up doing a sort of figure 8 journey where in one day he managed to get us to the spots where grand-dad got his medals/recommendations, to a little church cemetery where one of his mates was buried, to the 14th battalion memorial and to big cemeteries for both British & German Armed Forces.
He managed to pass on big picture info and explain all sorts of where/what/why stuff about particular battles and how events moved and changed and right down to all sorts of interesting and funny tidbits. And he seemed genuinely interested in granddad's stuff and trying to piece together all sorts of stuff and to give me specific insights and suggestions on how to research some things further. And he was just such good company, chatting about all sorts of random stuff with both me and my 13 yo daughter and having lunch at Flunch with us etc. etc. etc.
My daughter is a pretty easy-going kid, interested in all sorts of stuff and a great traveller but although she didn't say anything beforehand I think she had expected to be thoroughly bored for the day. But she wasn't and has mentioned how good it was several times since. And she has obviously picked up so much more than just a bit of knowledge. And of course it has been great to come back and discuss it with my mum & dad.
So it really was a memorable experience for us both. I just wish it had been longer and I would love to go back some time and spend another day or two with Rod as my guide.
Diana Kervin
Western Front Day Tour
"We have just returned from our overseas trip which included the WW1 Western Front day tours. We throughly enjoyed the 2 day experience which gave us a great insight to various battles in WW1. Our guide was Denis McCarthy and his knowledge of the history of Australia's and NZ involvement was 1st class and made the tours a memorable event. I would have no hesitation in recommending these tours to other prospective Aussie and Kiwi tourists."
Graeme Amoore
Gallipoli Day Tour
"We would like to thank Boronia Travel for their exceptional organisation of our very all too brief tour to Gallipoli recently. Our guide Kenan Celik as you would know was exceptional and a great person. We were particularly pleased to have Kenan with us as he just knew everything and for my husband and son who this was for, were overwhelmed with his knowledge.  My husband's father landed at Gallipoli on May 20, 1915 so this was an anniversary and Kenan filled in a lot of missing pieces on a very special day.

Your recommended accommodation of the Gallipoli Houses was superb and just the perfect place for us with our wonderful hosts and our final few days in Istanbul at The Arena Hotel was a perfect ending to a perfect holiday we have had.  We thank Boronia to being a part of it."
Susanne and Russell Hardy
Gallipoli 2015 – Anzac Day Centenary Tour
"Hi Ben, Wendy and I just wanted to congratulate Boronia staff for the expertise they showed in making our trip to Gallipoli the most memorable it could possibly be. As you know we were fortunate to be in the best group that you could have put together. You may have called us Grey Group but more Platinum to us. We are interested in going to do a Western Front tour but not till Mid 2017 so please keep us informed. Thank you again."
Allan & Wendy Kemp
Gallipoli 2015 – Anzac Day Centenary Tour
"Hello John, now that I have returned home after a fabulous trip to attend the Gallipoli 2015 services I want to thank you most sincerely for all that you, your family and staff members provided over the duration of the tour.
The incredible amount of work and detail showed in the most meticulous arrangements which you made and each of us who travelled in the various Boronia groups were indeed very blessed.
Thank you specifically for the arrangements you made for Anzac Day itself and for the incredible farewell dinner. This was a trip to remember and I was indeed fortunate to be part of one of your groups. With every good wish."
Bryan Nicholls
Gallipoli 2015 – Anzac Day Centenary Tour
"Dear John, the bags are unpacked, the washing and ironing is done. It's now time to say thank you to all the members of Boronia Travel for such wonderful arrangements for my recent trip to Galipoli. One can only start to imagine the "behind the scenes' work that went into such a mammoth task to get everyone to their appointed hotels and travel arrangements. God bless you all. Until we meet again. P.S. I had to give a short talk to our War Widows today and all were very impressed with the jackets and blankets you provided."
Hazel Donald
Gallipoli 2015 – Anzac Day Centenary Tour
"Hi Ben, from Ruth and I our sincere thanks for a great trip. We enjoyed it all and our two guides were simply brilliant. We had a good time in Singapore as well and the package was great. Boronia did a wonderful job of organising and the care and concern for those who had problems along the way never went unnoticed. Thank you again and if we hear of anyone thinking of going to Gallipoli we will have no problem in recommending you guys."
Gary and Ruth
Premier's ANZAC Spirit School Prize Tour 2015
"Dear John, this report will be succinct therefore should you require any further elaboration I am pleased to supply and chat to either yourself or Michelle by phone if required.
Preparation:
As previously mentioned in the Briefings I chose Boronia for their history in arranging student and adult tours, knowledge of Turkey and specifically the Gallipoli Peninsula. Your preparation in attending the pre-briefing meeting and briefing assisted in 'setting the scene' and building the confidence of all parents in ensuring that all measures had been taken towards the safety and security of their child.
All paperwork was provided and delivered on time in a professional manner and clearly understood.
You and your team answered any queries quickly and with acuity
Being part of the large contingent of Boronia Travel tours obviously provided us with opportunities not afforded other groups.
Accommodation:
The Askoc Hotel in Istanbul was very comfortable, well located, rooms and bedding very clean. Breakfast buffet thoroughly enjoyed.
The Kalanora Resort was suitable for the school group. We appreciated that we were extremely fortunate to have such a great location on the Peninsula.  As we were a student group the Kalanora was adequate although I think that renovation and maintenance is required for all rooms as soon as possible eg supply of hot water and purification, mosquito spray.
Food:
To say that 'food was our friend' is an understatement. All food provisions became our close friend, namely hips, thighs and waist. Seriously, we never wanted for anything and we were certainly storing up for the South Australian winter. Especially for teenagers who can be somewhat fussy eaters, the food served was nourishing, recognisable and flavoursome. I was pleased that we were able to resolve quickly that one soft drink to be served at lunch and evening meals to each person.
Guides: Mark Radford
Mark brought his military skills to the tour with precision, ensuring that all ran exactly to schedule or advised of changes with reason and good judgement. Mark had obviously spent a considerable amount of time in his own research to provide an accurate account of the soldier experiences, complemented by individual soldier stories of the students.  Although being a Tour Guide is not a natural state for Mark his dedication to task and generosity of spirit provided the entire tour group with the leadership which we all responded to with ease.
Guides: Nilgen – Turkish Tour Guide
From the moment the tour group met Nilgen at the airport to the final tearful farewell, the entire group felt fortunate to have such a confident in-country Tour Guide. Nilgen weaved her immense historical knowledge and with her extrovert personality she relayed stories which allowed the students to condense thousands of years of history in a short time frame. Nilgen very clearly had a positive impact on the 15 teenage girls on tour. A phone call received from one mother advised that her daughter has returned from the tour with an enthusiasm for study, learning and praise for Nilgen in promoting the necessity that the girls should seek a high level of education achievement to enable them to have their own choices and follow their dreams, encouraged them to learn another language and embrace all opportunities that come before them.  The mother commented, 'Nilgen was able to mentor my daughter in 10 days to exactly what I have been endeavouring to instil for the past 3 years'!
Coach Driver
Coach was always impeccably dressed, the coach was always immaculately clean, and he was completely professional at all times.
John, please pass on my thanks and congratulations to your entire team for an extraordinary effort to provide the 2015 Premier's ANZAC Spirit School Prize Tour a once-in-a-lifetime tour of memories. Personally, the ferry ride along ANZAC Cove was outstanding and overwhelming!
Bev Smart, Chief of Protocol
Dept of the Premier and Cabinet
Gallipoli 2015 – Anzac Day Centenary Tour
"Hi Ben, now that I have finally caught up on some sleep I just wanted to drop a line to say thank you! Our experience with Boronia Tours was outstanding. As inexperienced travellers and last minute ballot ticket holders we were a little overwhelmed with the prospect of our trip. Your help, assistance and reassurance prior to departure was much appreciated.
From the moment we left the airport in Istanbul the professionalism of Boronia Travel was evident. It was immediately apparent that along with our local guide Fulya, yourself and Mark we were in good hands.
Fulya ensured that our tours of Istanbul (and the peninsula) were comprehensive, informative and enjoyable, her English was outstanding, and her knowledge and communication skills untouchable.
Marks candour, tactical experience and historical knowledge ensured that the battlefields tours were moving and informative. His flexibility in dealing with our 'independent' group also lead to an extremely enjoyable experience for all.  
We truly appreciate the effort and planning that the management of Boronia put in to ensuring that we were the first in and the first out of Anzac cove and Lone Pine.  
We would not hesitate to recommend Boronia to our friends and family. We are hoping to travel to the western front in 2018, along with our children and look forward to touring with Boronia again. Thanks again Ben, we truly had a life changing experience."
Terri and Nathan Dunn
Gallipoli 2015 – Anzac Day Centenary Tour
"Thanks again to everyone at Boronia Travel for everything regarding our trip. We have great admiration for your organising skills and the over and above that we received. Also Sinar's knowledge and passion about Turkey and he always had an answer to any questions. As for Rod he was fantastic and made you feel like your were there, and what we thought we knew about the campaign, we didn't, but we sure do now. I would not hesitate in recommending your company to anyone who was thinking of doing a battlefield tour anywhere. Once again thanks for everything."
Lance and Pam Phillips
Gallipoli 2015 – Anzac Day Centenary Tour
"I sincerely wish to thank Boronia Battlefield Tours for the organisation and care that was given to our young adults, recently returned from their ACT Chief Minisiter's Spirit of Anzac trip to Gallipoli tour under the leadership of Colonel Dave Grierson.
From what our daughter has told us, all the photos and tales she has shared, it was a totally successful, wonderful trip. As understandably slightly anxious parents, sending your daughter so far away was not easy but from our understanding, the tour and the supervision and guidance and the protocols in place made an absolutely excellent tour.
Sincerely I thank you for the safe return of our daughter, Ineka. She had a wonderful experience that will undoubtably help shape her adult life."
Hellen Godden, ACT
Gallipoli 2015 – Anzac Day Centenary Tour
"Hi John and Michelle, after a week at home to catch up on work and studies missed, my daughter Emma and I wanted to contact you with some observations and appreciation of you and your company's planning, work and care during our visit to Gallipoli.
Firstly, Peter Symons was great from the first contact I had with him in setting up our initial booking of my 94 year old aunt Telka Williams and myself. Ben was also just so patient and great to deal with. His understanding and help was exactly what one would expect of a professional, experienced and caring travel company. He did the job that you would be and should be proud of.
When I met you both at the jacket handouts in Canakkale, I was quietly impressed by your attention to detail and the calm way you told Emma, who had ordered a medium sized jacket not to worry, you would find a smaller one for her and subsequently did so. You also mentioned you had kept an overview of Peter and Ben's changes to my family's bookings which was very re-assuring in a difficult time for us.
The strategy you worked on for getting prime positions for your client group at the dawn service was clear and well thought out. My nephew Daniel calls me the strategy man because I do a bit of planning myself in a professional and private way and I understand the value you added for our entire party in many ways.
Besim, our local guide was great. He gave wonderful commentary on local things from work experiences to food and a whole heap of answers to queries we had about Turkey the country and the people. His concern and understanding for my aunt at several difficult times was admirable.
Denis the battlefield guide was great. He was informative and knew so many details of the campaigns, battles and strategies so he was able to answer all our queries and made the visits of the Peninsula very personal and interesting and awakened my enquiring mind to explore further.
My family group of my aunt and her son Graham Ride, my brother Geoff and his son Daniel, my daughter Emma and myself congratulate you on your wonderful achievement in setting up the tour which more than matched our expectations and requirements very well."
The Rowe Family

Gallipoli 2015 – Anzac Day Centenary Tour
"Dear John, Michelle, Peter, Ben, Laura, many thanks for a fabulous time in Turkey. You excelled yourself John, in being the first 9 buses to gain entry to Anzac Cove. Gail and I had a great time, and have amazing memories to cherish forever.
We have arrived safely in Paris, and had a wonderful dinner tonight at the Eiffel Tower. It was also good to see the rest of the crew there dining also. Safe journey home and hope you can get to relax. See you after we arrive home from Paris."
Lyn Algie
Western Front Day Tours
"We thoroughly enjoyed the Fromelles/Ypres and Somme tours on the 6/7 June. Your commentary on the various battles and historical events was outstanding. We were completely blown away by the experience. To be present when Christine Spall saw her Great Uncle Ray Bishop in the Pheasant Wood memorial park and to experience your presentation at Villers- Bretonneux. For my ancestor Leslie Alexander Mills was an unbelievable experience that we will always remember. Thank you again for such an amazing experience. Good luck for the future."
Graeme Amoore, Beaumaris
"Thanks again for a wonderful time in Turkey. Every arrangement went well and the quality of our guides and drivers was superb. The whole trip was amazing and it stands as one of the best experiences I have ever had, made all the more special by sharing it with the lovely tour group during the first week.  Having the involvement of the Australian War Memorial was the icing on the cake.
Thanks again for your attention to detail and your friendship. We have already recommended the tour to a number of people, and hope we get an opportunity to participate on one of your tours again."
Brett O'Riley, Auckland
"Just want to report… words can't express how much the day tour to Peronne meant to my husband…  Peter was able to customise the tour for us and showed us exactly where Philip's father fought.  He also made a very small detour to take us to a cemetery to find a grave of a distant relative.  It was a truly emotional day…  We couldn't believe how much Peter knew about all the battles, cemeteries, museums, etc.!  He is an absolute marvel and an excellent advertisement for Australians working overseas…"
Jillian Smith 
"The main purpose of this note is to thank you for your part in making our recent Western Front 2014 Tour such an inspiring, informative and memorable one. Thank you very much for the research you did before our tour Aaron Pegram, not only on my relative but also on all the others. Hearing their stories and seeing their resting places did give an extra dimension to the battlefield and strategy explanations you gave us. Thank you again, and very best wishes to you for your ongoing work at the memorial.
Rosemary and Leighton Smith, O'Halloran Hill, SA
"After an extra week in St Malo, Jersey and Paris, we missed being looked after and it was a shock to have to think about things instead of being guided so well by Aaron Pegram and John Waller. We really enjoyed our Battlefield Tour thanks to you and John being so organised and calm.
We learnt so much from you and it was wonderful to share the stories from other descendants.  I congratulate you on the very efficient manner in which you remembered everyone's special battlefield place, and how you helped us to pay our respects. It made it very special.
I do hope that you had a safe trip home. Many thanks for looking after us so well and for all the wonderful times we had on our tour. Regards and all the best."
Sandra Walker
"I had a great trip. It was my first venture as you know John, and it came off perfectly, with a lot of thanks to you for organising such a fantastic itinerary, accommodation and all the extras such as transfers, meals etc. I'm so glad we organised the extra few days, it was so beautiful, and such a great experience to see another side of Turkey. You were right, the balloon ride was a must, and the scenery unlike anything I have even imagined. Our motels were perfect, the guide was such a resource, and the driver was a delightful soul. The girls we travelled with were great company, and I only wished that everyone else could have experienced Cappadocia as well so that they could see the contrast from Istanbul.
I feel so richer for my experience, and for being able to enjoy it hassle free, and for that I thank you very much. The phone calls from the travel agents to the guide and motels to check that all was going well and to update us on the plans just ensured that everything remained super organised, even after we left the cradle of Graeme, Baris and the team.
I felt very lucky, and now looking back on my photos I wanted to let you know how much I appreciate your input into my trip. I hope all is well with your family, and for your next trip, and hope to one day be in touch with you again."
Nicci
"I would like to thank both Aaron Pegram and John Waller for making the 2014 Western Front Battlefield Tour a wonderful and memorable experience. Your enthusiasm for the trip was I believe appreciated by everyone.
Aaron, your expert knowledge and your dedication to research everyone's personal interests 'made' the trip. You were able to put the WW1 battles (both general and specific) into context. 
John, your friendliness and attention to detail made the trip very enjoyable and satisfied all my expectations. Best wishes and many thanks."
Alan
I would just like to say a thank you for my Gallipoli & Troy tour on 4-5 April 2014, and let you know of some special efforts your local partner, RSL Tours, went to for my visit.
After visiting Troy on the first day of my tour and arriving at the Grand Hotel Eceabat, I was met in person by Gallipoli guide Hussain (who had only just finished guiding a one-day tour group) and Molly.  They had learnt that the "ANZAC section" of the peninsula would be closed off the following afternoon for a local cycling event and re-arranged my tour itinerary so that I would not miss out on visiting all the sites (I was the only person booked for the following day).  With my agreement, Hussain immediately took me through the southern (British) section sites for the next 2 hours that late afternoon.  He then picked me up before dawn the following morning and we enjoyed breakfast at dawn on the Anzac Cove memorial site – an experience I will long remember – before visiting the other ANZAC sites.  (As I write this, I am watching the Anzac Day dawn service from that very place and recalling my visit).  Molly then organised for me to take a local bus back to Istanbul, where I was met at the bus station and taken to my Istanbul hotel.  This meant I was back around 6pm.
I cannot thank Boronia Travel and the local team enough for their willingness to rearrange their own schedules and go out of their way to ensure that I was able to experience all the Gallipoli peninsula sites, and that I was not inconvenienced by circumstances beyond their control.  My experience truly reflects that you have a great local partner for your Gallipoli tours."
Andrew Stork
"Just flew in from Turkey last night and I congratulate you on the organisation of our trip to Gallipoli back on the 12th September. David and I left the wives in Istanbul to go shopping, whilst we headed off at 6.30am. The team picked us up right on time and were very efficient and pleasant in taking us to Gallipoli and back with no fuss at all. Learnt a huge amount about the event from the tour guide who joined us. You can be well proud of the tour implementation."
Greg Sidebottom, Shepparton 
"I've just come back to Australia after my holiday and I wanted to particularly acknowledge what a great tour we had through the Somme and Ypres. Our guide Brian was terrific on both trips and I will have no hesitation in recommending you and your company to my friends if they head that way. We also enjoyed the Carlton Hotel in Amiens and as predicted by you my wife enjoyed the shopping too."
John Dwyer
" Thank you for making the trip so special, I didn't know what to expect when I left Australia and it has dawned on me just how special it was. The first day home, I found myself going over the whole trip. It was just amazing and I'd like to say thank you once again for making it so interesting because it really hit me when I got home how important it was. I couldn't have wished for better people to share it with too. The group of people were just great. I thought I was pretty lucky with the tour. Everything about it was great."
Roslyn Beauchamp, Queensland 
"In October 2012 we (me and my husband, Chris Lauer) joined your tour to Gallipoli. We both had a very pleasant and interesting journey and I'm writing to compliment you and your team on behalf of us both.
The accommodation (a wonderful view across the Dardanelles from the waterfront greeted us at Eceabat) and the food, were excellent, with the end of tour dinner in the Cistern in Istanbul, an atmospheric and culinary highlight. The arrangements appeared seamless, due, no doubt, to considerable effort at your end and at our end from Rod Margetts.
We had congenial company and the tour was very thoughtfully organised to take account of everybody's interests and the need for variety for some of us. I remain particularly appreciative of our drivers, who did not have the deathwish for which Turkish drivers, in general, are infamous. 
Personally, the time on the peninsula was the fulfillment of a long-held wish to see Gallipoli, to appreciate the situation on the ground and to walk where my grandfather would have trodden. I shall remember, always, meeting in the village which housed Ataturk's headquarters, a grandson of a "Mehmet" he may have faced on the battleground, a meeting which we both enjoyed very much.
Most importantly for me, to be able to visit Gallipoli with such a thoughtful, remarkably knowledgeable and distinguished, retired member of our Australian Army, as Rod Margetts is, was a great privilege. His tireless devotion to making this the trip of a lifetime for us all was greatly appreciated by everyone. It is entirely true that nothing was too much trouble for Rod to organise for us- exemplified by him stopping the tour bus and hopping out to pace out the road with us to definitely identify the valley where my grandfather's dugout would have been, not to mention acceding to my request to swim at Brighton Beach! 
Including the dawn commemoration, and including us all in the ceremony was yet another fond memory- with not a day that we were there without wonderful memories-walking Rhododendron Ridge…Best wishes to you and to all at Boronia Travel for a happy and healthy 2013!"
Sheryl and Chris
"Just a quick note to say how much I enjoyed the Western Front Tour with Aaron Pegram and John. The itinerary was well planned, Frank the bus driver was exceptional and the accommodation fine. 
As the Tour Director, John did a terrific job managing us all in a very friendly manner and his insights and commentary on the local areas was very good.
A special mention for Aaron. His historical knowledge made it all came alive for me and it was terrific how he was able to meet everyone's needs and requests on the tour. Nothing was ever too much trouble and he got the balance just right between enough information and information overload. A great experience I will never forget."
Mark Luby
"Tour was great, really interesting seeing the terrain and learning a bit more of the history. Hasan was absolutely fantastic, really across all the history and versions of the history, I learned so much I'd not heard before just from the few hours under his guidance. I would recommend your tour simply based on his expertise/style of delivery."
Matthew Hiley 
"It was of course a most emotional, interesting trip… Should I again travel overseas I would have no hesitation in contacting Boronia Travel"
F Nicholls, Hampton
"I write to commend and thank you for the marvellous Guide we had in Aaron Pegram on the recent Western Front tour in April. Aaron was not only extremely knowledgeable about all aspects of the War but he ensured that everyone who had a personal interest in a battlefield, cemetery or memorial had the opportunity to visit the site and was given time for quiet reflection.
Although the Tour participants had a collective interest in the Western Front, we were a diverse group of people and Aaron managed us all with great sensitivity and aplomb. Once again, thank you for such a great Tour".
Lesley Kerr
"We would like you to know how impressed we were with the assistance provided to us by Rene Degryse during our tour of the Fromelles and Flanders area arranged through Boronia Travel in October. The tour was a moving experience made more memorable by his knowledge and guidance."
Richard Oliver and Louise Jamson
"Just wanted to drop you a line in regards to our trip to Gallipoli in Sept. 2012, and thank you and your team for making it such a memorable experience. The day out with Kenan was an experience in itself, what a fine, humble and charming man! Everything, right down to the provision of the wreath for our own little ceremony of scattering our sons ashes on the beach, went like clockwork. Once again, thanking you and your team, and I will certainly be recommending your agency to any friends who will wish to experience the Penninsula as my wife and I have done."
Dave Nelson 
"I cannot speak too highly of both our guides. Both Baris and Hassan are experienced, extremely knowledgeable,interesting and easy to deal with. They both have a passion for what they do. Each told the Gallipoli story from the Turkish as well as the Allied side. The Turks regard Gallipoli as hallowed ground as we do. It was really interesting to get that perspective. Boronia Travel Centre did a fantastic job. It was even better than we anticipated. I realise that most will want to do a day trip from Istanbul but if you are able spend 2 days at Gallipoli. You won't be rushed. Try and give yourself time to walk in some of the cemetries. Seeing so many young men's lives wasted will break your heart."
Emine Sayin 
We had a wonderful few days & everything more than met our expectations. The accommodation in Amiens & Ypres was very good, especially Ypres as it was on the main square & only a short walk to the Mennin Gate. The tour itself was very informative & we had more than enough time to spend at the memorials etc. We were able to find my Great Uncle's headstone at Tyne Cot cemetery which was quite an emotional moment for me. A really good, but very sobering day. Such loss of so many young lives. We have told many people of our experiences & have no hesitation in recommending your company to any one who might be considering visiting that area of France & Belgium."
Denise Eastley
"Your professionalism, knowledge and love of the history of WWI does you proud and your commitnent to the tour group was excellent…"
J Robertson, Trentham
"Well we are back from our trip and I just wanted to thank you for organising for me to get to the Suzanne Cemetery. We found my great uncle William's grave and it was just the best experience. The whole day was wonderful including the tour guide and I have decided that I would love to go to Villers Bretonneux for Anzac Day I think it would be a wonderful experience.
Both of the days were really interesting and informative and the guides had such great knowledge I feel that we have a much better understanding of what the soldiers went through, I don't know how they did it.
Once again thanks for all the effort you went through and I have recommended to all my family and friends that they should go and learn more about our history and book the tours through you".
Cheryl Daley 
"…thank you and all your staff for another great trip. It makes it so much easier for this author to have everything in the travel department taken care of so well… "
J Hamilton, Brighton
"Howard and I have been very remiss in not contacting you to tell you how much we enjoyed our trip to the Western Front with Boronia Travel this year. It was all we were hoping for, and more. The "more" was because of the people. Graeme and John, the tour historian and tour leader, were so generous with their time and knowledge and were the ultimate professionals, making our travel experience one of ease and extraordinary interest. Jean-Michel, our bus driver, was a legend and our fellow tour companions completed the experience. Thank you."
Rae King and Howard Gibbon 
"It is extraordinary to find someone who is so experienced, helpful and willing to offer assistance…"
C Kelly, Aspley
"The Gallipoli tour was absolutely fantastic. Transfers were prompt and courteous. Kenan was amazing – not only a wealth of knowledge on Gallipoli, but a really nice chap, and obviously very well connected. We were indeed every privileged to have him as our guide for our two tours. He made a special point to tell us what detail he knew about my family, and asked questions on what I knew. Indeed , I was most humbled when asked to sign his copy of John Hamilton's book- Price of Valour. Thank you for all your help in organising this tour- all your work is much appreciated."
James Throssell
"We had a wonderful time with lots of interesting and enjoyable stories to tell…"
G Hickingbotham, Gisborne
"It was everything I had hoped for and more."
I Surplice, Middle Dural
"The whole trip exceeded our expectations and the Gallipoli tour, in particular, proved to be a deeply moving and even life-changing few days. It is something we shall remember always and look upon with a strange mix of sadness, enjoyment, awe and privilege. Gallipoli is (to say the least) unique and the tour really focussed the power of the place for us.
You and your team should be very proud of your efforts. My wife and I have become a "two-person" promotional team for your tours – spruiking the depth and quality of our experience to anyone willing to listen!"
S Welsh, Melbourne
"Hasan Gundogar is obviously passionate about the story of Gallipoli and is proud of working with the Boronia team. He is an excellent guide and we were impressed with his telling of the story and his knowledge. Both Steve and myself are long term RAAF members and during our time have studied the Gallipoli battle as well as seen and heard many stories so could tell if he was just presenting to a lot of dumb tourists. Happily he did not give that impression and treated all Aussie, NZ, Irish and English travellers with respect when telling us of the battles."
Kathy Andrews 
"Our battlefield trip was wonderful and will stay in our minds forever."
A Griffiths, Farrer
"Kenan was absolutely amazing. He is just such a treasure, so humble and so knowledgeable. It was honestly one of the best things we've ever done. It was great to watch all of the tour busses schlep the "sheep" on and off to all of the major attractions, while we had Kanan take us to all of the real sites and explain everything in detail. We came away with a great understanding of the conflict, especially from the Turkish point of view (and in political context) which is something that I don't think we would have got on one of the group tours."
Clarissa Wilson, Melbourne
"This is just a quick note to say thank you… I had an absolute ball…"
R Mackenzie, North Bondi
"We travelled with an Australia War Memorial group to the Westem Front which was one of the best tours we have experienced."
P & M Smith, Mount Barker
"This is the best tour we have ever done worldwide".
Mr and Mrs Woodlock, Bendigo
"Excellent! Collection at Hotel in Istanbul was on time and driver really good. Guide – who we collected some 4 hours later – was excellent. Great local knowledge and a good sense of humour while still being very sympathetic to the 'lost' cause of the Allied invasion. We could not recommend this tour more highly. We had originally booked a group tour, but were pleased that we changed to a private tour."
Albert and Jill Fountain 
"Just a quick note to say how much my wife Anna and I enjoyed the couple of days in Gallipoli. Everything about it was great. It's obviously an emotional experience for any Australian, and we were really moved by it.
No-one knows the peninsula and the battle stories better than Kenan and it was a privilege to spend an afternoon with him. We gained a much better understanding about what happened in 1915 from his knowledge and experience.
The Gallipoli Houses is an excellent place to stay. The owner Eric is full-on, with lots of stories and an extremely personal approach. Fortunately he follows it up with great food and hospitality.
But all up I couldn't recommend it highly enough. A memorable couple of days. Thanks."
Peter Blunden, Managing Director, The Herald and Weekly Times
"I really appreciate the amount of time we spent on the battlefields in the course of the tour. Having been about a decade before on one of the 3-4 day round trips to Istanbul, it was very pleasant to spend so much time on the grounds, and to get a real feel for the place…"
D Lawie, Badina
"This has been one of the most infomative & well run tours that I have done…"
J Bell, Narrabri

"May I complement Hasan and yourself John on arranging such an informative tour. It could not have been better. Hasan has a very through and accurate knowledge of the Gallipoli campaign. I could not fault his recollection of events, as I recall them. Further, he had more knowledge than I did and was able to point out various physical aspects of the landscape which had always puzzled me as it is not easy to obtain an idea of them from reading books alone
I mentioned to Hasan that I had met Dr Bean when I was 20 years old. I have also promised to send to him (when I can locate it) a copy of the 50th anniversary service which was held in Canberra. The eulogy was delivered by a soldier who had landed at Anzac and a hymn, composed by Dr Bean, was sung at that service. I have included Hasan in this email in gratitude for all his outstanding services."
Denise Cowdroy 
"Thank you for your organisation of the best, and I do mean the best tour I've ever been on."
R Thompson, Stradbroke Island
"Thanks so much for making it such a memorable trip for my mum. She was ecstatic about all the lengths you went to for her to celebrate her father's life."
K Holz, Melbourne
"…a profound experience and unforgettable tour."
A Kirkjian, Rose Bay
"I would have no hesitation in reconrmending Boronia Travel to anyone planning a Gallipoli visit."
J Holthouse, Canberra
"John – had a very enjoyable time during our Gallipoli sojurn. Our driver was excellent – great knowledge of English and of general Turkish culture etc. Of course, what can I say about Kenan that has not already been said. His knowledge of ANZACs and the military campaign in general knows no limits. Any question we asked he had answers for. Very impressive and very courteous too. Enjoyed the Gallipoli Houses – hosts were nice people and meals were great. All in all, a very well planned trip. Thankyou John for all your efforts to make this side trip so memorable for us."
Eugenie Cowen
"…thank you for the inspiration and energy involved that enabled such a journey to develop and reach fruition…. a truly remarkable experience for me…"
J Agzarian, Wagga Wagga
"Every day brought a new adventure and resulted in a sense of achievement, learning and enjoyment."
H Donald, Menora
"The organisation of such a big goup in several locations does not happen all by itself and it is thanks to your expertise that it all went so well."
L & M Zegenhagen, Templestowe
"I am writing to simply thank you for a wonderful experience that I will never forget. It was a privilege to be on the Tour… The Australian War Memorial should be congratulated for making these tours possible with such outstanding historians and leaders."
L Brear, Blackburn South
"Working through Boronia Travel provided a proven platform to leverage off. They were professional at all stages and provided a tour package and guide well matched for the demographic. The itinerary was flexible and was negotiated each day by the tour manager and OIC, and provided participants a balanced experience".
Matthew Lamerton, Australian Defence Force Academy
"I can honestly say that it was one ofthe most amazing and enjoyable experiences of my life! Every aspect of the tour far exceeded my expectations."
R Masters, Koo Wee Rup
"…the organisation was beyond belief, I know that you and your fellow organisers did a lot of background work unseen, but appreciated by all of us… I would never have any hesitation in advising anyone who may in the future be wanting to visit Gallipoli to contact your agency for a first class service and tour."
A Harding, Lillydale
"We would recommend this tour to anyone who is serious about Gallipoli as you get more information and time to take it all in… We were thrilled with the tour and it exceeded all expectations."
L Smith, Lithgow
"My wife and I felt so cared for throughout the whole fortnight, and I draw attentions to the caring way your staff made us feel a part of the whole tour. We only had to mention something we needed to know and it was immediately answered or attended to."
J Faithfull, Armidale
"From 6am the first day till midnight two days later it was all entertaining. Everything went to plan extremely smoothly on the two day tour of Gallipoli."

"Hasan gives you a very open opinion of the conflicts and situations that happened around the peninsula in 1915. He is factual and honest of the events and battles. He broadens your either limited, or perceived views of the events and backs it up with factual documents and views of the areas of the battles. He is truly more than a Tour Guide. He is a historian."
Fred Muller, Buderim
"Our tour guide was outstanding in his role. We were searching for my great grand-father's position at Lone Pine and his cousin's grave at Shrapnel Valley. His presentation skills and general assistance were first class. He is clearly an asset to your team."
G Wilcock, Victoria
"I just wanted to give some feedback on the Gallipoli day tour I did on 11 October, 2011. I was very happy with the friendly service from all staff and the quality of the tour. Our guide, Hasan Gundugar, was exceptionally knowledgeable and obviously passionate about the subject. I thought his commentary had a good balance of information, storytelling and humour. I will certainly be recommending Boronia travel to others."
John Neely, Summer Hill, Sydney
April 2013 Gallipoli Tour Testimonials
Tour Leader: Rod Margetts 
This tour was unique as the client group hand-made thank you cards for Rod, Sinan and the driver and presented them on the move back to Istanbul. Below are examples of the comments included in Rod Margetts thank you card, and have been provided as a measure of how Rod is exceeding customer expectations.
"It has been a real pleasure to meet you Rod Margetts. We are grateful for your expansive knowledge and experience, care and concern. We have learnt so much and your ability to impart knowledge has left us with a far greater appreciation and understanding of the ANZAC legend. Thank you so much." 
Monique, Peter and Matthew Wells
"Thank you so much for this wonderful opportunity to gain an insight into the history of the ANZACs. Your narrations were filled with great detail which provided great meaning and emotion to us. We loved your military approach to day to day activities and really enjoyed your company. Best Wishes." 
Michael Collins and Rose Johnson
"Thank you for not only the extensive knowledge that you have shared with us, but also for your care these past days. We return to Australia with deeper appreciation of those who went before us. For this, we are all grateful."
Di Markey and Paul Towler
"Thank you so much for the great insight into the ANZAC spirit. Trish and I have a far greater knowledge of what happened in 1915. We will always remember this trip. With warmest wishes and regards."
Trish Leahey and Peyton Butler
"Thank you for sharing your extensive knowledge and experience (we learned a lot every day and now appreciate ANZACs so much more) and for the patience and good humour you showed us all. Regards."
Marilyn and Joe Love
"Thanks so much for sharing your extensive knowledge with us. We thoroughly enjoyed your explanation of the ANZAC story, particularly the way you were able to detail the layout of the battlefields. Best wishes."
Greg and Jill Peek
"Thanks for a great tour Rod. He who doesn't learn from history is doomed to repeat it. I have learned much with your efforts."
Tim Donovan
"Wish I could remember half of all you told me. Therefore, you need to do that book so I remember all. Fantastic tour – have enjoyed it immensely."
Norm and Ros
"Your passion for history and these events is particularly clear. Your commentary of the events and the why's and how's they unfolded was very helpful. Loved the whole experience. The organisation of the trip was excellent and allowed us to enjoy the experience. Thank you."
Robert and Chris Johnson
"Our time with you was brief but long enough for us to be impressed with your knowledge and leadership. Thank you."
Lucy and Anthony Harding
"Sir Rod, Thanks for your time and expertise. You are a master of Expectation Management. Best wishes."
Liz and Greg Hampson
"What a mob! What a job! Only you could manage us and keep us in tow. We loved every minute of it. Thank you."
Margaret and Trevor Hannigan
"We have learnt much about organisation, preparedness, communication, command, logistics and punctuality – and that was just on the bus! Thank you for sharing your passion, knowledge and expertise and for making this an unforgettable experience. All the best."
Tanya and Brendan O'Meally
ACT Chief Minister's Prize contingent
"Many thanks for making our "job" such a pleasurable and easy one. Returning to Turkey and especially Gallipoli has been a wonderful experience. Best wishes."
Manette Johnson
"Thank you for looking after us, putting up with us and giving the most detailed analysis of the Gallipoli campaign that is humanly possible! We will take back a newly found knowledge and love for Australian war history."
Caitlyn Baljak
"Thank you for the wonderful tour. I've had the most memorable Gallipoli experience. Your knowledge of history was fantastic. Thank you so much."
Beth Downing