Cost $350 per person twin share, with Museum entry fees and lunch
Single Supplement: $190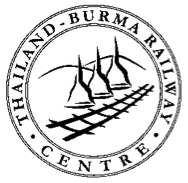 Take a moving day trip to the Thai-Burma Railway in Kanchanaburi, The Death Railway for the thousands of POWs and forced labourers who lost their lives building it during World War II. On this day trip from Bangkok, you'll visit the Kanchanaburi War Cemetery, the Thailand-Burma Railway Centre Museum, and hear moving and emotional war stories from your Railway Tour Guide.
This day trip is operated by our local battlefield experts who have an excellent knowledge of all battles and sites in Thailand. The significance of each battlefield location is fully revealed and brought back to life for you, through the eyes of a soldier. You'll also learn key insights into the Thai culture and experience the local cuisine.
The Day Tour commences from a respectable 8am from Bangkok and will return in the evening to give you time to go out and explore the many chic restaurants throughout the city.
Enquire Now
Depart from Bangkok at around 8.00am.
Visit the Thai-Burma Railway Centre Museum for a comprehensive understanding of the planning & construction of the railway during WWII and its terrible consequences for the Allied POW's & Asian labourers.
Visit the Kanchanaburi War Cemetery.
Lunch
After lunch visit the Aerodrome (Kanburi) Camps.
Visit Chungkai Cemetery and adjacent POW Camp.
Visit the famous Bridge on the River Kwai.
Take your time to walk the bridge and absorb the historical significance of the location.
Learn the Background of the nearby Tha Makham Camp from which the labour for the bridges was drawn in 1942-43.
Return to Bangkok for the 8pm conclusion of the Tour.
Cost: $350 per person twin share, with Museum entry fees and lunch
Single Supplement: $190
The above itinerary may be varied based on the wishes/consensus of the Tour Guests travelling on any particular day.
Enquire Now
Our customers depend on us to provide a once in a lifetime battlefield experience combined with exceptional customer service. We do our best to meet and exceed their high standards, which is what you'd expect from Australia's leading battlefield tour company. Visit our page full of client testimonials.
Spend more time on holiday by choosing from one of our extensive add-on accommodation packages or ask about our great airfares which can be combined with one of our battlefield tours.
For more information about our Thai Burma Railway Tour Packages and the experience of a lifetime, please contact us using the link below or call 1800 035 350.
Enquire Now