Since 1945 prisoners of war and the Thai–Burma railway have come to occupy a central place in Australia's national memory of World War II.
There are good reasons for this. Over 22 000 Australians were captured by the Japanese when they conquered South East Asia in early 1942. More than a third of these men and women died in captivity. This was about 20% of all Australian deaths in World War II. The shock and scale of these losses affected families and communities across the nation of only 7 million people.
The Burma Railway, also known as the Death Railway, the Burma–Siam Railway, the Thailand–Burma Railway and similar names, was a 415-kilometre (258 mi) railway between Ban Pong, Thailand, and Thanbyuzayat, Burma, built by the Empire of Japan in 1943 to support its forces in the Burma campaign of World War II. This railway completed the rail link between Bangkok, Thailand and Rangoon, Burma.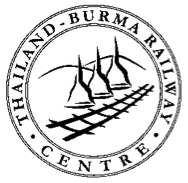 Boronia Travel centre would therefore like to invite you on a memorable 4 Day journey visiting key sites including the Thai-Burma Railway Centre, Kanchanaburi, the Bridge over the River Kwai, Wampo Viaduct, Shimo Songkurai, and Hellfire Pass, while hearing moving war stories from your expert guide.
This 4 Day Tour is operated by our local battlefield experts who have an excellent knowledge of all battles and sites in Thailand. The significance of each battlefield location is fully revealed and brought back to life for you, through the eyes of a soldier. You'll also learn key insights into the Thai culture and enjoy free local sightseeing, National Parks, Waterfalls, Elephant Parks, Temples and other cultural sites of interest.
Enquire Now
Meals Included: B = Breakfast, L = Lunch, D = Dinner
Day 1 – Pick up at 8.00am in Bangkok from you Hotel and travel by minivan to Kanchanaburi, approximately a 3 hour drive from Bangkok. Upon arrival in Kanchanaburi, visit the Thai-Burma Railway Centre Museum for a comprehensive understanding of the planning & construction of the railway during WWII and its terrible consequences for the Allied POW's & Asian labourers.  Following our time at the Museum visit the adjacent Kanchanaburi War Cemetery.
Lunch today will be in Thai-Burma Railway Centre Museum Café.
After lunch we take you on a personally guided half day tour around Kanchanaburi visiting several significant railway locations. These include the Aerodrome (Kanburi) Camp, the F & H Force Hospital Camp, Chungkai Cemetery & site of POW camp, Chungkai Cutting & POW work area, and the famous 'Bridge on the River Kwai'. This evening return to your hotel.
Overnight: River Kwai Bridge Resort (or equivalent) L
Day 2 – Beginning with an 8:30am collection this morning from your hotel we begin a Historical tour following The March/Truck route of most POW's on their way to the railway visiting the locations of various camps along the way and learning the deep history of the events. We proceed directly north through Lat Ya, Tha Dan, & across country to Wang Yai & Tha Sao where they linked up with the railway. With Lunch on route, we continue up country passing through camp sites of Kannyu, Kinsaiyok, Lin Thin, Hindat, Prang Kasi, Tha Khanun, (passing Tamuron Part, Konkoita, Shimo Ni Thea, Ni Thea), we finish the day exploring the area of Shimo Songkurai, learning about this difficult work area of F Force on the railway. Dinner this evening will be at your hotel.
Overnight: Overnight at Sangkhla Resort at nearby Sangklaburi (about 230 km's from Kanchanaburi).  B L D
Day 3 – After breakfast take the short trip north through the Songkurai & Kami Songkurai camp and work areas arriving at Three Pagodas Pass at the Burma (Myanmar) border to learn more of where the railway crossed from Burma into Thailand. Take the return trip along the railway including aspects not covered on the previous day. This will include major and dramatic sites such as the Hellfire Pass Memorial and walking trail and the Wang Pho viaduct. After Lunch you will have the OPTION to return by road transport via Arrow Hill following the still-working section of railway through the southern camp locations and work areas OR take the train on this section of railway back to Kanchanaburi.  Upon arrival back in to Kanchanaburi we will check into your hotel for the evening.
Overnight: River Kwai Bridge Resort (or equivalent) B L
Day 4 – This morning is free to explore Kanchanaburi at your leisure and when ready we will return you via minivan back to Bangkok with drop off at either your hotel or Bangkok Airport.
FREE MORNING OPTIONS include local sightseeing, National Parks, Waterfalls, Elephant Parks, Temples or other cultural sites.
Please Note: Itinerary subject to change according to prevailing circumstances.  
Enquire Now
Royal River Kwai Resort, Kanchanaburi
Located within a 2-minute walk of The Bridge of the River Kwai, The River Kwai Bridge Resort in Kanchanaburi City has a terrace, as well as free WiFi. All rooms in the resort are equipped with a electric tea pot and flat-screen TV, and selected rooms also feature a balcony. Guest rooms will provide guests with a fridge. A continental breakfast is available daily. The Resort has an outdoor pool. Cycling is among the activities that guests can enjoy near the resort. This property also has one of the top-rated locations in Kanchanaburi City! Guests are happier about it compared to other properties in the area.
Sangkhla Resort, Sangklaburi
With a stay at Sangkla Resort in Sangkhla Buri, you'll be conveniently located near Mon Bridge and Sangkhlaburi Walking Street. This hotel is within close proximity of Wat Wang Wiwekaram and Bodhgaya Pagoda. The hotel has stunning views, and excellent ambience. The restaurant is very good and serves a variety of Thai food. The hotel has free WiFi, air conditioning and television in common areas.
Enquire Now
Our customers depend on us to provide a once in a lifetime battlefield experience combined with exceptional customer service. We do our best to meet and exceed their high standards, which is what you'd expect from Australia's leading battlefield tour company. Visit our page full of client testimonials.
Spend more time on holiday by choosing from one of our extensive add-on accommodation packages or ask about our great airfares which can be combined with one of our battlefield tours.
For more information about our Thai Burma Railway 4 Day Package and the experience of a lifetime, please contact us using the link below or call 1800 035 350.
Enquire Now